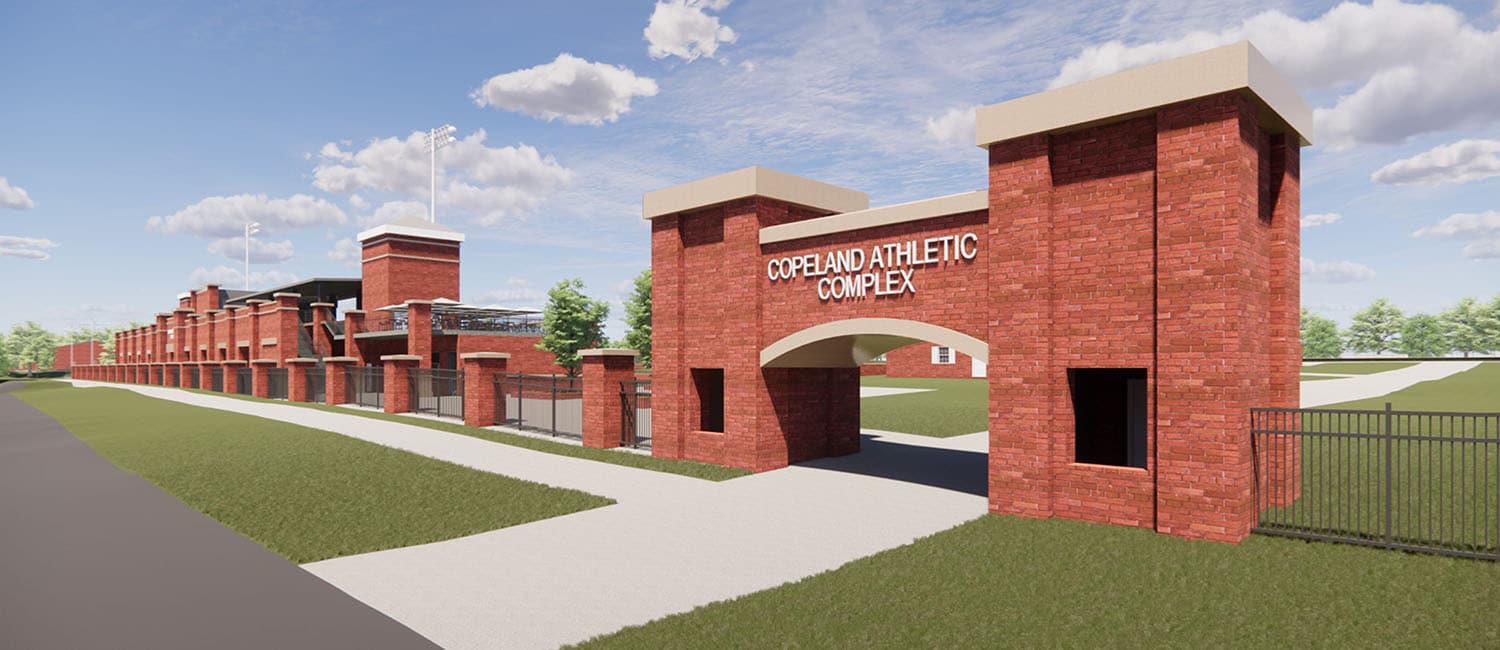 Repost from MidAmerica Nazarene University about Copeland Athletic Complex Groundbreaking:
MNU alumnus and six-term mayor of Olathe, the late Mike Copeland, will be honored at his alma mater with the naming of the Copeland Athletic Complex, a new facility the university plans to break ground on in fall 2023.
"Mike was a football player and served as student body president at MidAmerica," said Dr. David Spittal, university president. "He went on to a successful business career and became Olathe's longest-serving mayor. His influence on MNU and Olathe is evident in virtually every aspect of our community. What a fitting way to honor his legacy at the university he loved."
Plans for the athletic complex include a new football stadium, track and practice field, and expanded locker rooms and team meeting space. The stadium will include a state-of-the-art press box, locker rooms, concessions and promenade. The architect for the project is PGAV Architects. The complex will be built by A.L. Huber Construction.
Mike was instrumental in encouraging a vision to bring football and track & field back on campus at MNU. The original stadium had aged beyond its use so MNU's football games are played off campus at one of Olathe's District Athletic Complexes. The original track no longer meets competition requirements, so track & field competition is also held off campus.
Like the entire MNU community, Mike wanted football and track & field back on campus and we are thrilled to be closing in on the funding for this project," said Dr. Jon North, vice president of university advancement.
The $12 million project was recently awarded a $2 million challenge grant from the Mabee Foundation. To receive the $2 million, the remaining $4.7 million needed for the athletic complex must be raised in gifts and pledges by mid-July 2023. North says community members who want to contribute may do so at brightfutures.mnu.edu or by contacting University Advancement at 913-971-3600.
If you need help with a similar project please Contact Us!