Drone's Eye View of the Progress!
MIDAMERICA NAZARENE UNIVERSITY
Olathe, Kansas
mnu.edu
Architect – PGAV
50,000 square foot student center
Groundbreaking on the $20 million Cunningham Student Center was held Friday, August 28, 2020 on the campus mall at MNU. The new building will house student services, the dining hall, Admissions, and other offices. The space will also host community gatherings, meetings, and social events. The beautiful new building will replace the Campus Center, one of the university's five original buildings and will be the focal point for current students and a welcome point for prospective students and their families.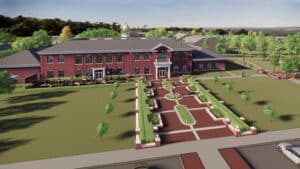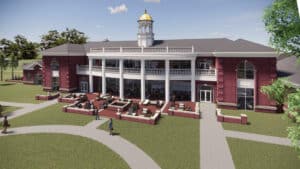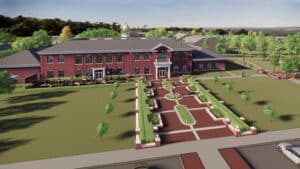 Watch the construction progress!