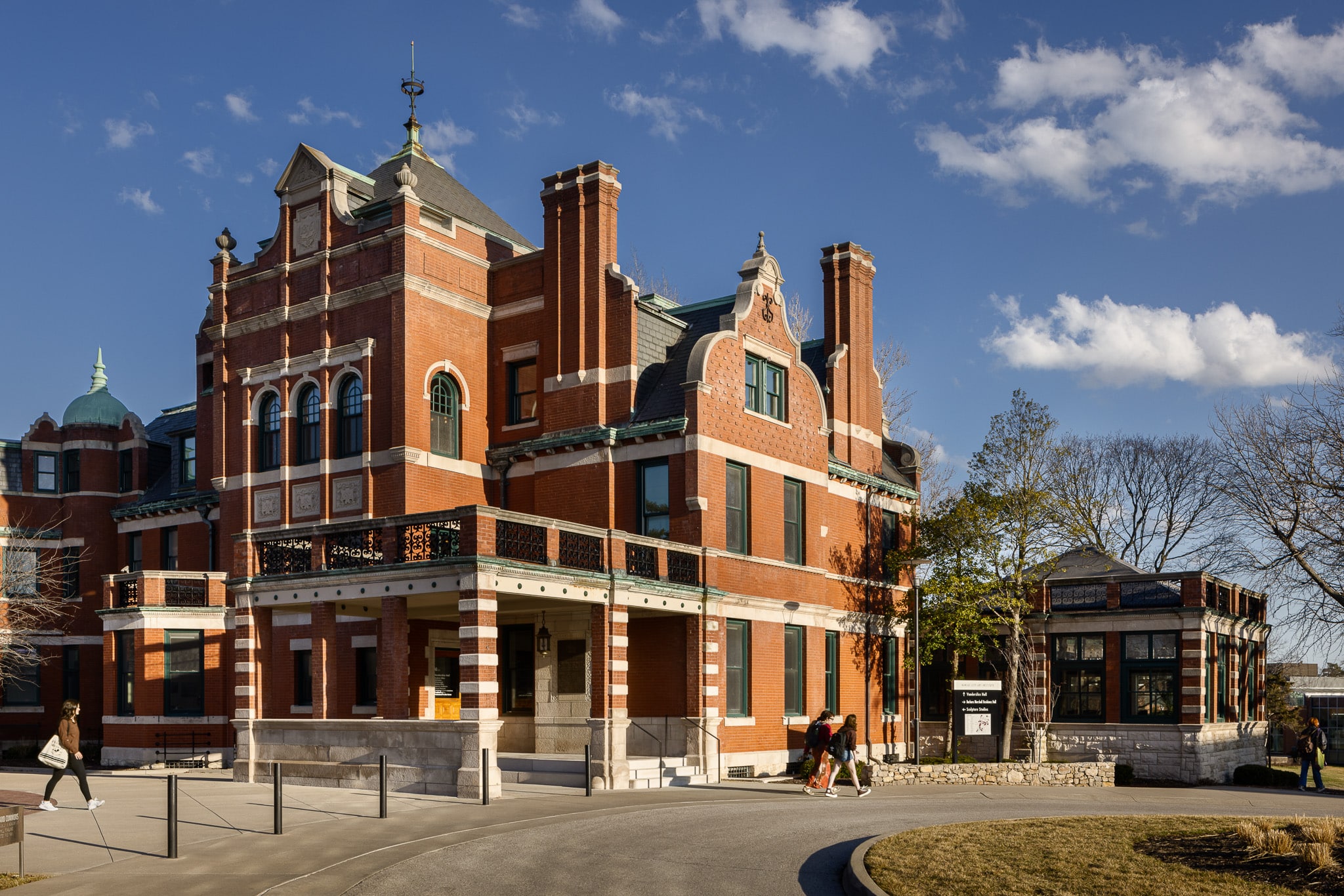 We have been intermittently working on the Kansas City Art Institute campus since 2017. The Vanderslice building was initially constructed as a home for August Meyer, the first president of Kansas City's Board of Parks Commissioners, in 1895. It was added to the National Registry of Historic Places in the 1980s.
Throughout the project, we knew we would deal with unexpected finds when we started peeling back the years and layers of changes the building had seen. We found old pocket doors that were restored to their original splendor. Another find hidden in the wall was knob and tube wiring from the 1890s that still had power which was a safety hazard we addressed by removing the old wiring.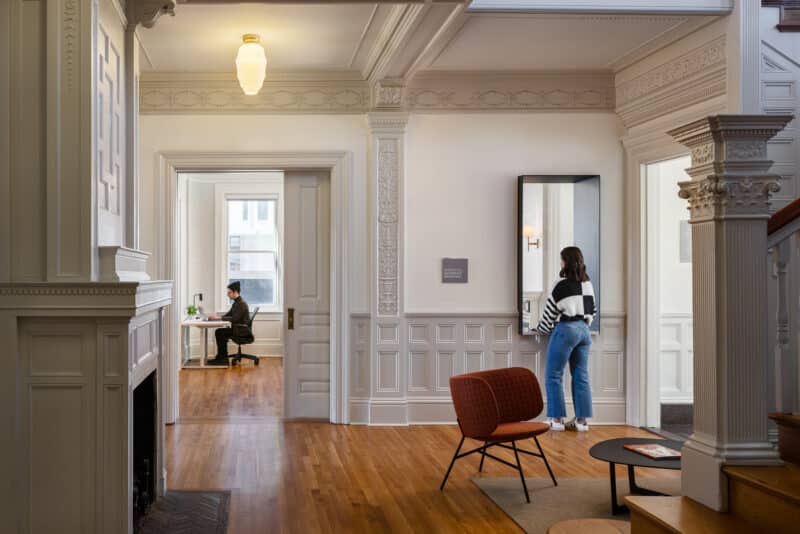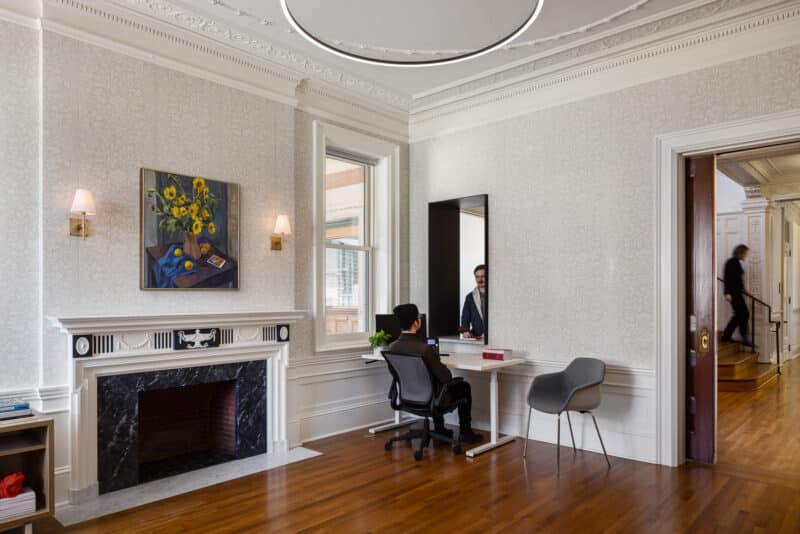 Part of the renovation encompassed restoring the fernery into a space that could be used as an event and flexible space. Originally the plan was to tear off the pyramid roof and put up a new steel structure with clear picture windows until they uncovered the Kansas City Art Institute President walked the space and decided the historic pyramid roof should be kept, so it was restored as an architectural feature.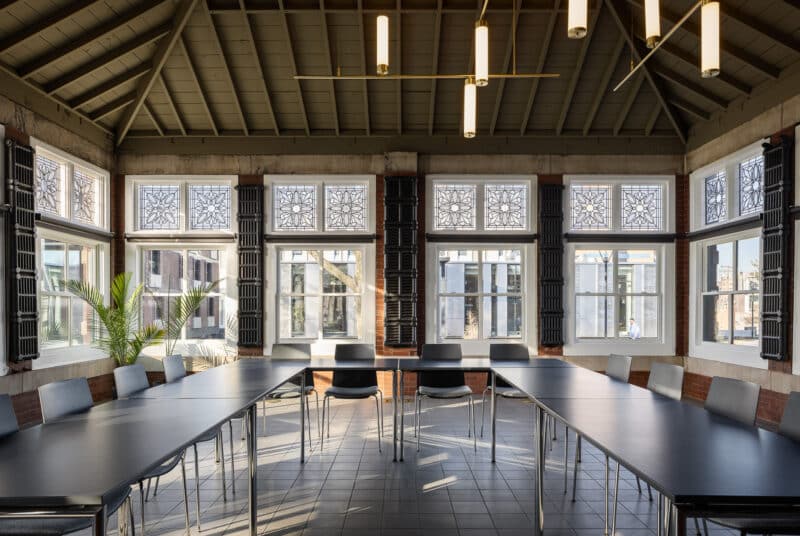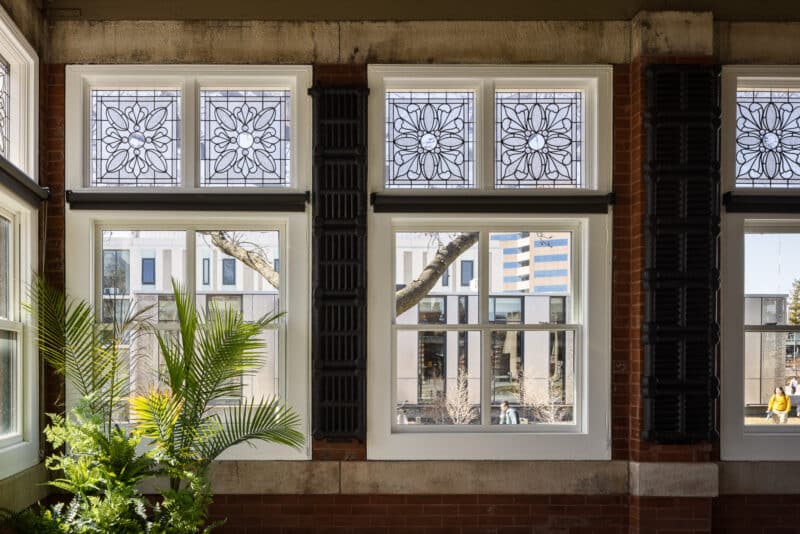 Other restored historic features included ceiling medallions, fireplaces, door hardware, and crown molding. The resulting space designed by Helix Architecture + Design paired the historic features with modern amenities to create a warm, functional space.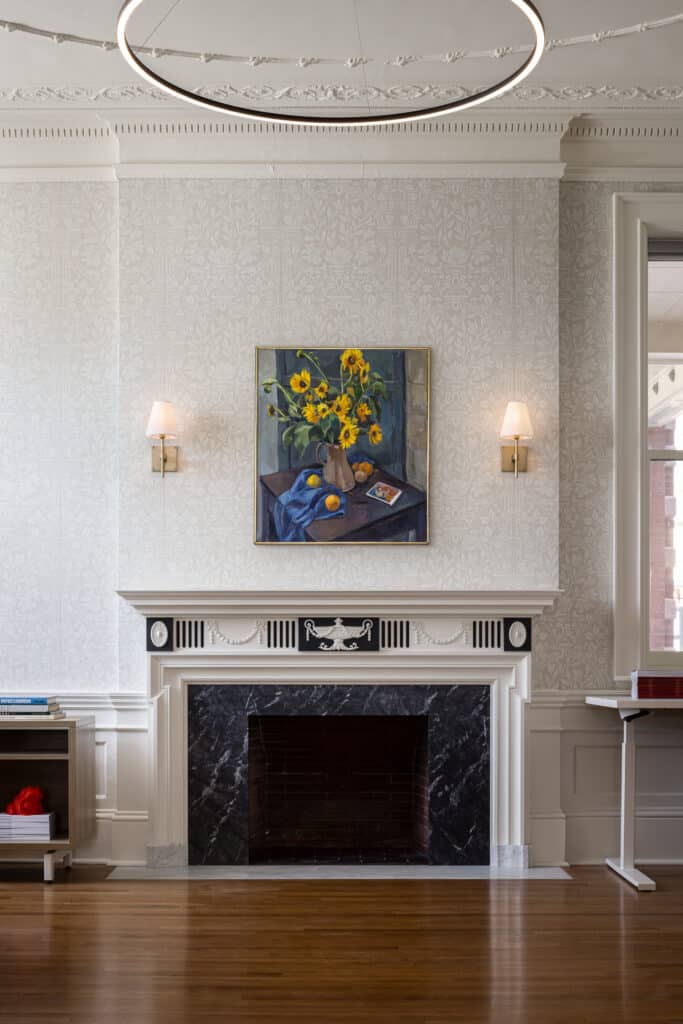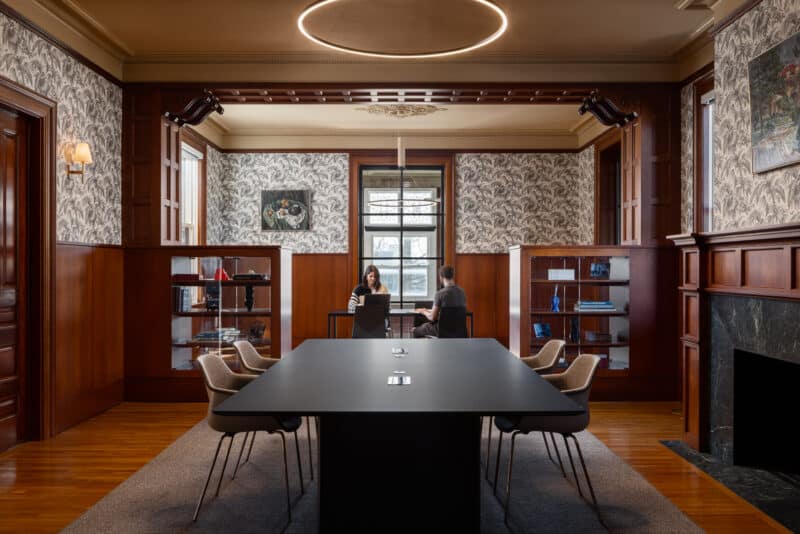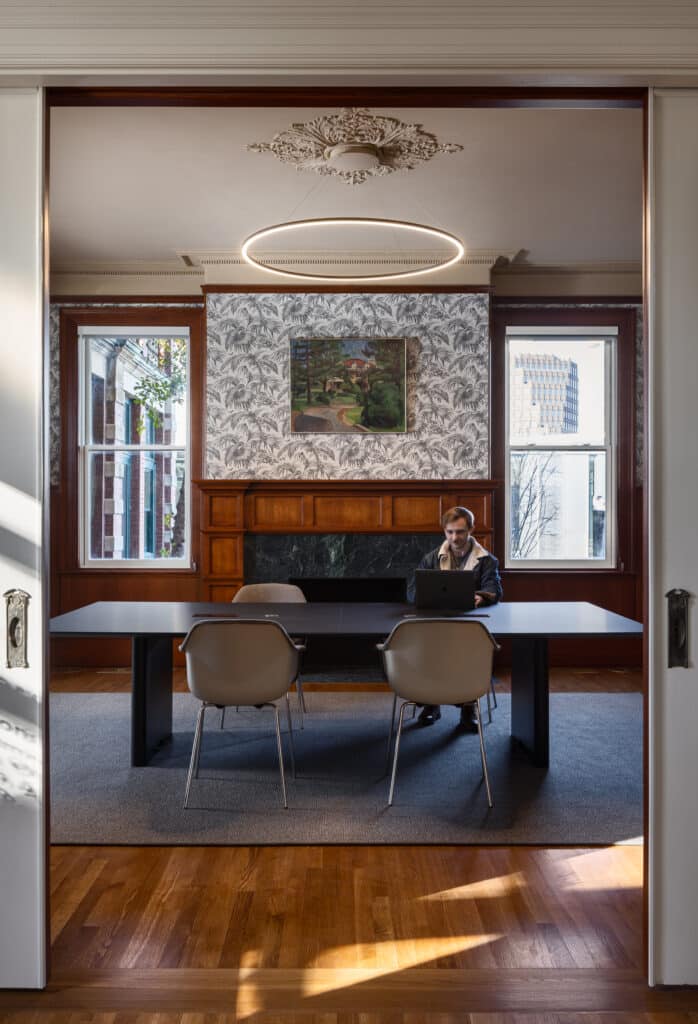 Projects that preserve history and make a space functional for the end user are exactly what we like to be a part of for historic renovation projects!