Leadership
We believe our strength is our people. We value our client relationships.
Our number one goal in every project is for us to construct buildings with pride, integrity, and excellence.
As one of Kansas City's leading general contractors, we have the proven leadership to ensure continued growth for decades. Phil Thomas, CEO & President; Keith Dorrian, Senior Vice President; and Mary Keitel, CFO, guiding the firm's day-to-day operations. In addition, the ownership team includes Andy Huber, Project Manager, and Casey McBride, Director of Preconstruction & Estimating.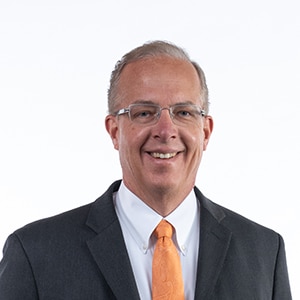 PHILLIP W. THOMAS
CEO & PRESIDENT
Phil strongly believes that A L. Huber is all about its people and this philosophy is evident in the way he encourages the office and field personnel to strive for their own successful career growth. Phil is highly involved in leadership throughout Kansas City in a variety of organizations, both philanthropic and construction-related. Phil provides company oversight as well as hands-on-management for many of the firm's projects. Phil is a proud Jayhawk earning both his BS in Architectural Engineering and Master's of Business Administration from
Kansas University
.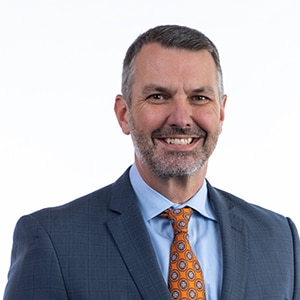 KEITH DORRIAN
SENIOR VICE PRESIDENT
Keith has been with A.L. Huber since graduating with a Bachelor of Science Degree in Construction Management from the University of Central Missouri in 1997. Now as Senior Vice President and Partner of the firm, Dorrian is responsible for developing new business opportunities, cultivating existing client relations, overseeing construction operations, and leading the internal professional development program at A.L. Huber.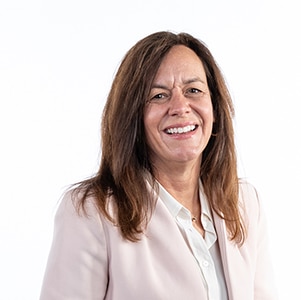 MARY KEITEL
CHIEF FINANCIAL OFFICER
With over twenty years of accounting and financial management experience, Mary ensures our project costs and budgets stay on track while monitoring the financial health of the company. She is results driven and has the determination and willingness to challenge the status quo. Her successful supervisory and management experience is directly connected to her consistent achievements in streamlining processes and procedures. Mary manages the internal operations at A.L. Huber, is on the board of directors, and the executive management team.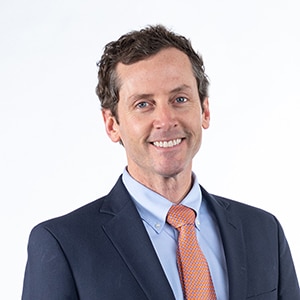 ANDY HUBER
SENIOR PROJECT MANAGER
Along with project management and estimating, Andy has been an integral part of A.L. Huber's relationships in and around Kansas City. As a project manager, Andy builds strong relationships with the architectural team, subcontractors, and owners. He is passionate about sustainability, repurposing, and renovating spaces for reuse. His enthusiasm for design, construction, and sustainability is contagious. Andy is a fourth-generation Huber and continues A.L. Huber's tradition of excellence, quality, and integrity.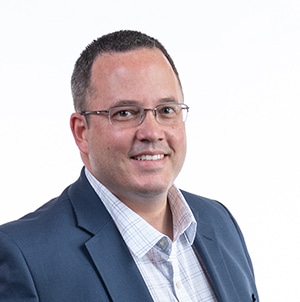 CASEY MCBRIDE
DIRECTOR OF ESTIMATING & PRECONSTRUCTION
Casey leads the outstanding Preconstruction team at A.L. Huber. His responsibilities include the management, coordination, and delivery of the preconstruction phase of projects including project strategies, proposal development and client interaction. He is responsible for developing and coordinating project estimates, along with finalizing all subcontract agreements prior to transitioning to the project management team.
Want to join our team? Visit our Career page!