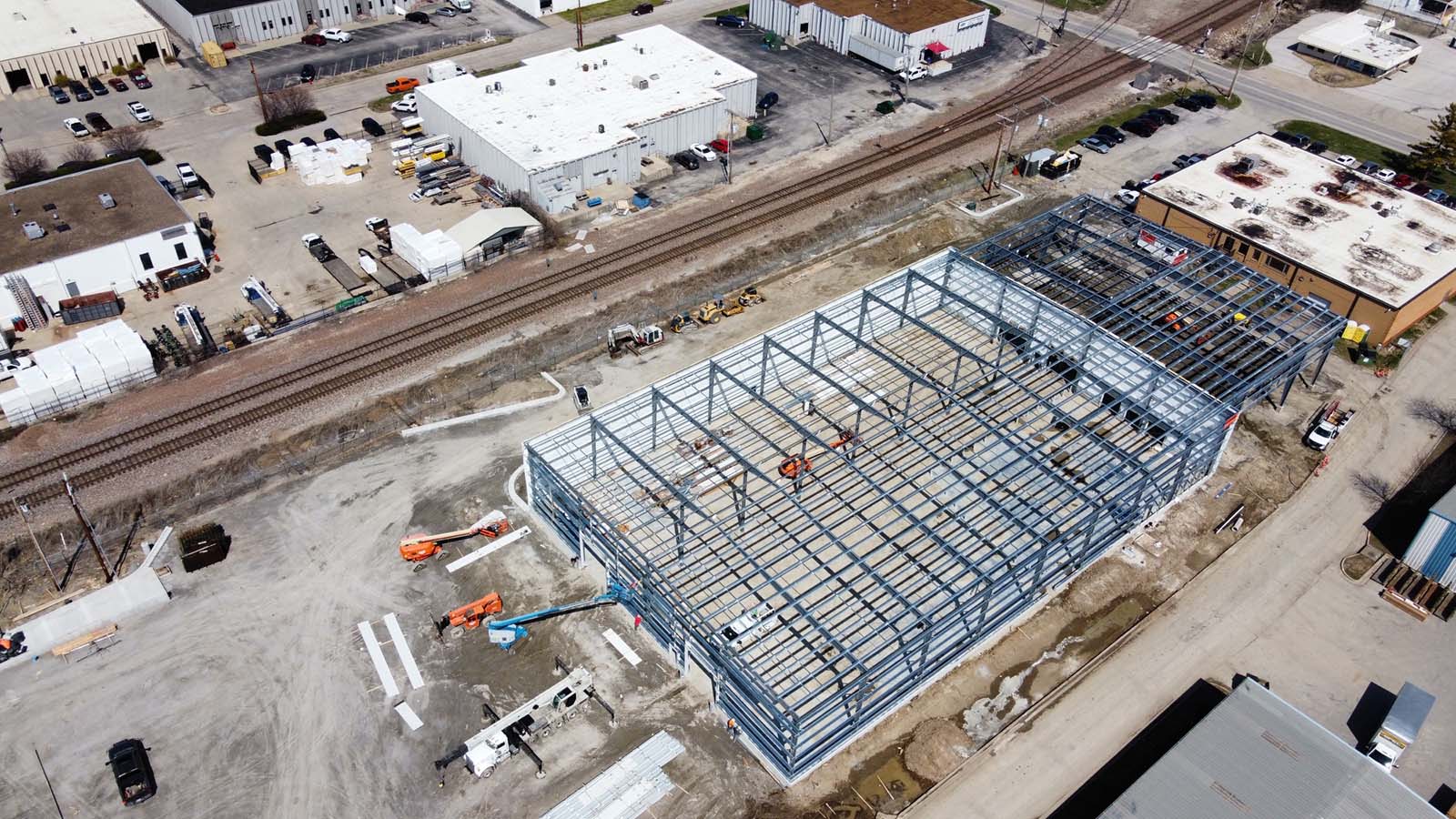 Repost from Kansas City Business Journal on Spec Building
SPEC Building Materials Corp. will add roughly 40,000 square feet to its industrial headquarters at the northeast corner of Interstate 35 and U.S. Highway 69 in Kansas City, Kansas.
CEO Mel Stevenson handpicked Overland Park-based A.L. Huber as the general contractor because of his 50-year friendship with the Huber family. The building is a way to honor that relationship, said Randy Huber, an owner of A.L. Huber who has recently retired.
Established in 1973, SPEC is a full-service, full-line distributor of commercial and residential roofing products with supporting services that include windows, doors and exterior siding.
"Mel desperately needed the space, and he's rearranging almost the entire site to make it more efficient for his customers and the movement of all those materials they go through," Huber said.
SPEC tore down the former Stultz Manufacturing building at 2844 Roe Lane to make room for the new 27,000-square-foot industrial/office building, which will include 5,000 square feet of office (which can fit about 15 employees). The remainder of the building will serve as a supply house for siding, roofing and window materials. A.L. Huber also built a 10,000-square-foot canopy to cover the exterior space around the building.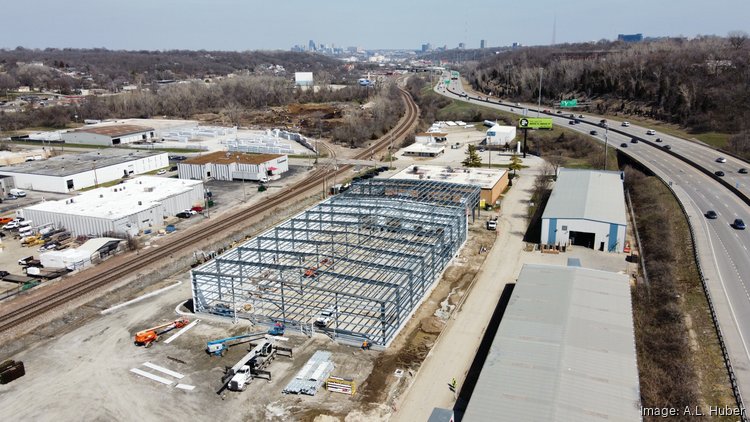 The office portion will have a driveup area where customers can come in and make their orders. Ethan Meyers, project manager for A.L. Huber, saidconstruction is expected to finish by Sept. 1.
"Since we've had to battle that winter weather, right now we're working on just about getting the metal panels wrapped up on the main building and start on the roof here this week and the concrete on the site is finally underway. … I'd say we're pretty close to 60% done," he said.
Meyers said it probably will take another month after construction is finished before SPEC begins operations in the new space.
A.L. Huber replaced the asphalt lot with concrete because SPEC gets many heavy-duty deliveries every day. One of the main entries/exits of the campus was at the back of the lot, so A.L. Huber redesigned it to include one way in and one way out to help with truck congestion.
"It's a lot of heavy truck traffic as well as contractor traffic, and just over time, asphalt doesn't hold up too well to all that," Meyers said. "By transitioning to concrete, we'll give them the benefit for both maintenance as well as just practical views."
Another challenge during preconstruction was burying some overhead power lines to maximize the amount of building space on the site.
"This type of project was right up our alley. We've known Mel for a long time, and he's aware of our company, as we are with his, so he knew it would be a good fit for us and we'd do a great job," Huber said.
Shawnee-based Kaster Architects and the Kansas City office of Wallace Design Collective, a civil engineering firm, also worked on the project.
Elsewhere in the metro, A.L. Huber is working with the Zhou Brothers to build an art center at 18th & Vine. Huber said workers just installed the windows and have enclosed the building, so construction should be wrapping up in the next several months.