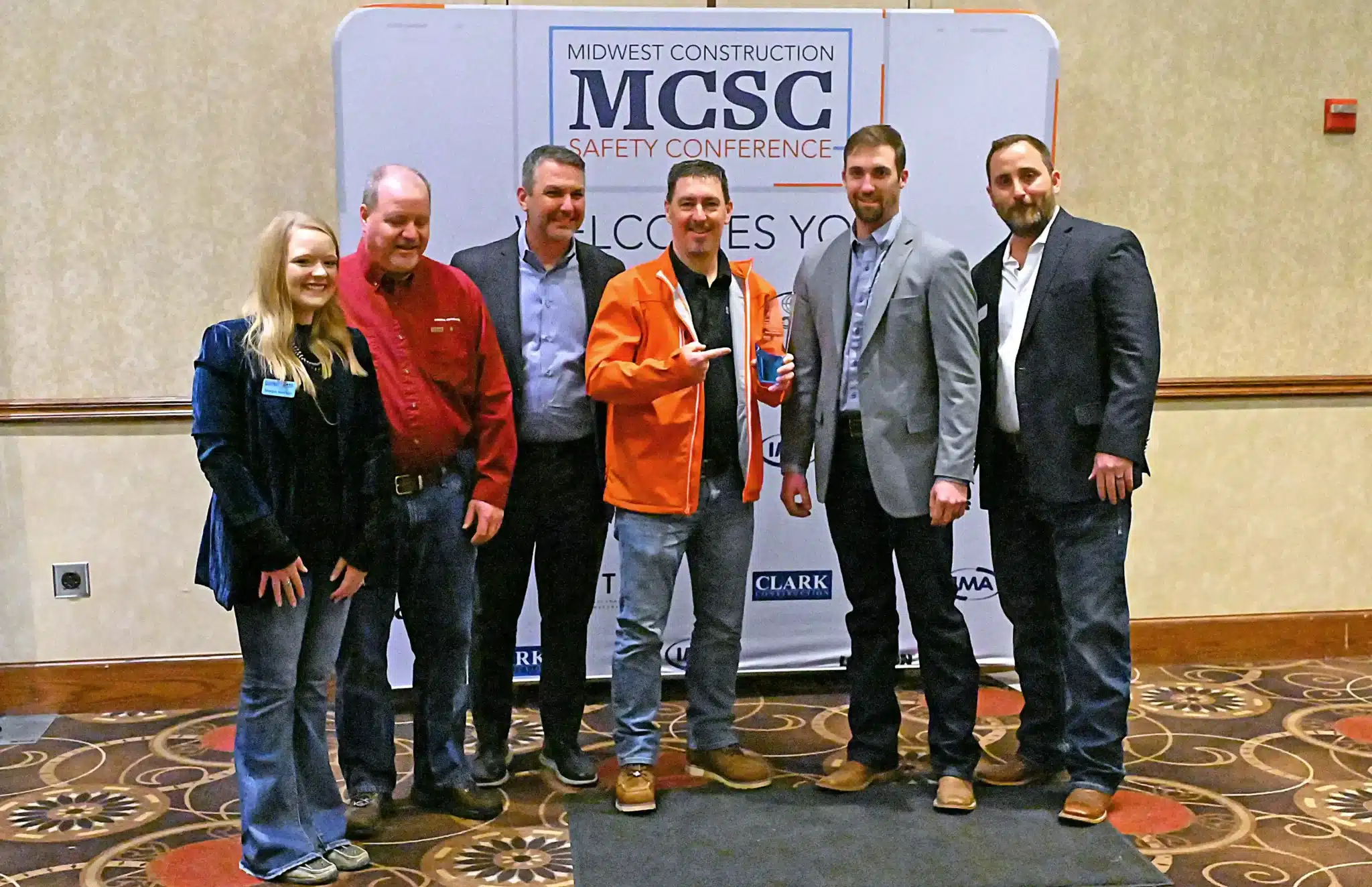 This year we are so thankful to be recognized for the 15th consecutive year by the Builders AGC for Safety Excellence! The purpose of The Builders Safety Excellence Awards Program is to recognize member companies on a local basis with elite safety and health programs. The program closely and confidentially examines each candidate's commitment to safety, occupational health management, and risk management. Judges look for evidence of company management commitment, active employee participation, safety training, work-site hazard identification and control, and safety program innovation.
We are only as safe as our employees, and we are so thankful to have a fantastic team who prioritizes safety over everything!
Kansas City PBS Safety Case Study
Historic renovations in busy midtown Kansas City can be challenging on an occupied campus. For the Kansas City PBS project in Kansas City, MO construction safety concerns are not just for those on the job site but for the KCPBS employees, subcontractors, and public surrounding the project. The major challenge in this site is keeping the job site secure from the public and the construction zones separate from the occupied spaces. Special coordination with KCPBS to plan safe entrances and exits of the building during lifting and hoisting and covered pedestrian walkways were utilized. Special equipment was used to deliver off busy 31st street due to tight access, and when delivery could not be made safely on the street, we coordinated to gain access to dock doors. Due to the expensive dust-sensitive equipment used in the filming studios, temporary walls were constructed and sealed to keep as much dust away from the equipment as possible to mitigate any damage to equipment for the client. Site cleanliness and security remain strictly managed to keep the public and KCPBS staff safe. KCPBS will open the space in July of 2023. We are proud of our team for 0 loss-day accidents / 0 injuries / 0 near misses on the KCPBS Project.