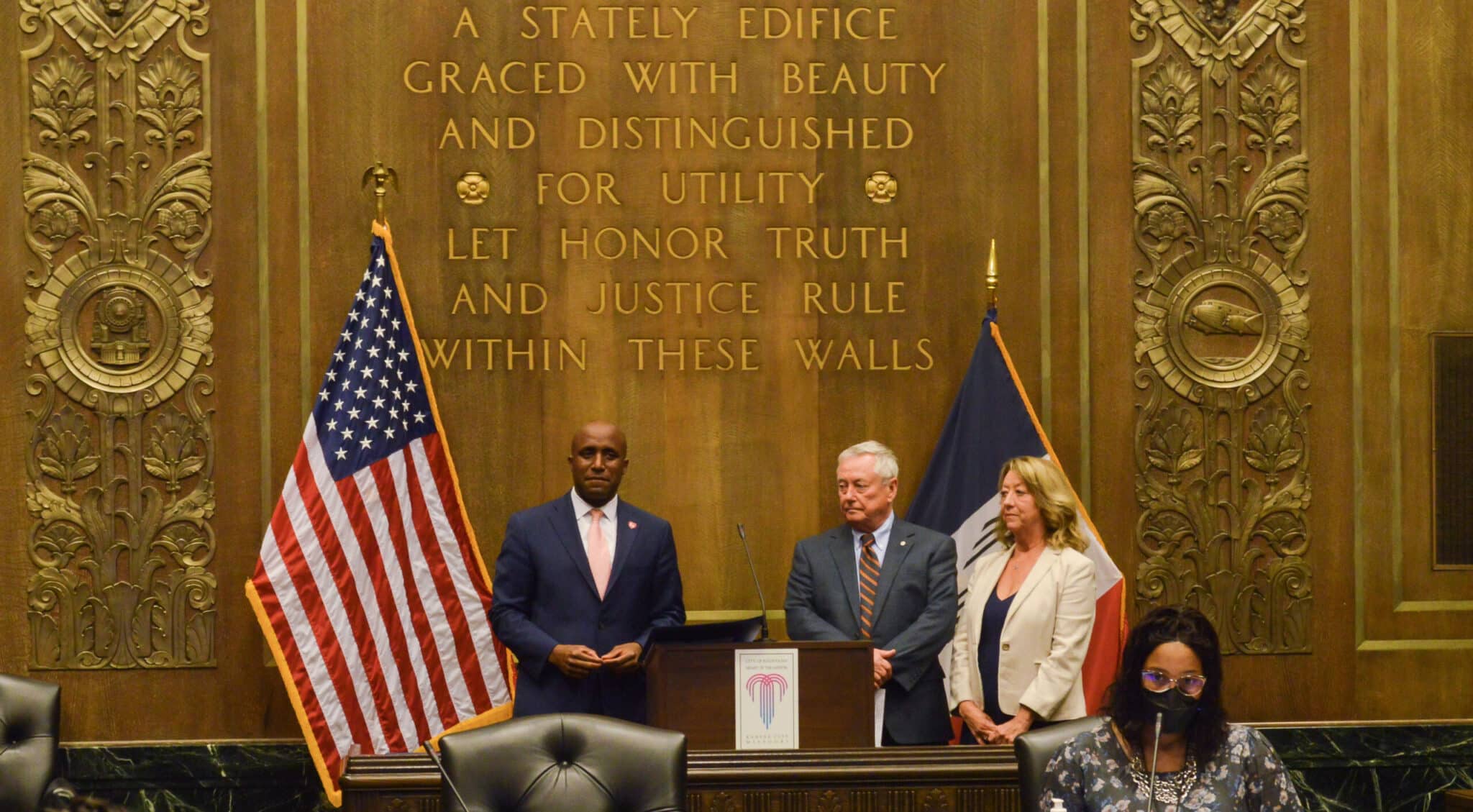 Augie Huber was recognized by Kansas City
Mayor Quinton Lucas
and Council Members for serving as the Chair of the Building and Fire Codes Board for 50 years! Augie has been involved in historic restorations in the city including Kansas City Art Institute, the Sea Life Aquarium, and the Kansas City Zoo. Another way Augie has helped preserve the city is by serving as a member on the Historic Kansas City Foundation as well as donating to WWI museum.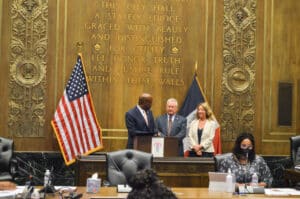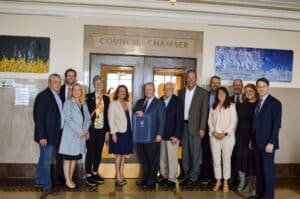 There are many other things Augie has done to help the city and community including serving on the Board of Directors of Starlight Theater for 20 years, volunteering at many non-profit organizations, and dedicating his time to preserving the city through various means.
Thank you Augie for everything you do for A.L. Huber and the community, we are lucky to know and work with you!