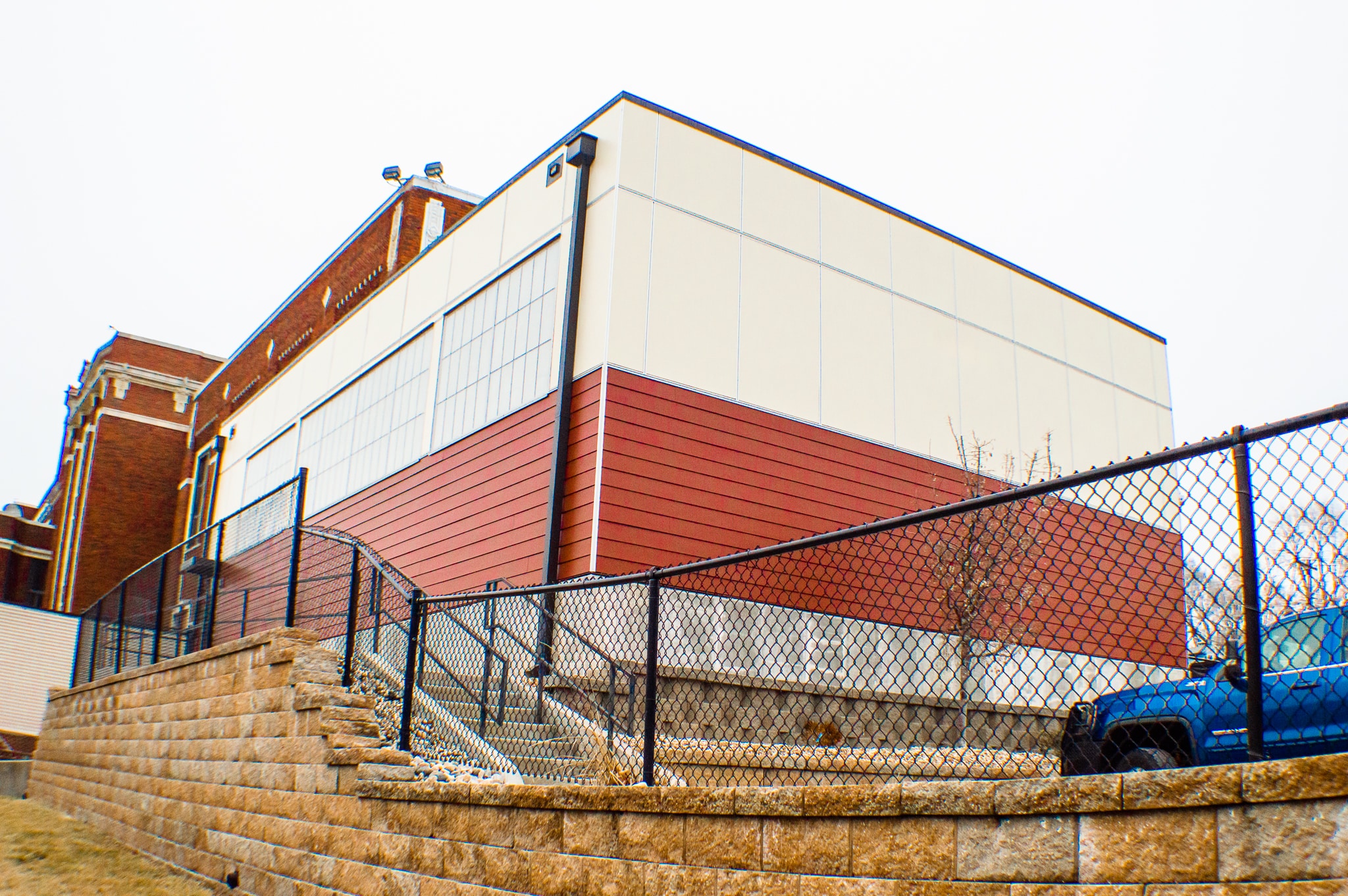 Recently we finished a renovation and new building addition at Kansas City International Academy. We renovated the current gym and restroom and added an exercise room. Due to the school schedule, we phased the project to finish with the renovations before school started and then to build the new addition.
The building addition needed special consideration and planning due to building a 1,600 sq. ft. building in a small 2,400 sq. ft. space. Critical items were:
Safety
Logistics
Communication
Teamwork
Occupied School Campus
You can see from the photos above just how little space we had to build the new addition to the school. Keeping our workers, subcontractors, school staff, and students safe during construction was critical to a successful project. We communicated with subcontractors about logistics, where we needed them, what space they could use, and the importance of keeping a clean site to stay organized.
The school was fully operational during the building addition so we needed to ensure we had enough job site signage and fencing to keep students, teachers, and staff safe during construction. We also provided an alternate route to the gym during the building addition.
Despite all the challenges, the project was a success, and Kansas City International Academy was happy with the results.